My name is Jack Keough and I'm an internationally acclaimed painter. I'm also a sculptor, photographer, writer and basement harmonica player. I got my BFA in Painting and Sculpture in 1987 from Massachusetts College of Art. The paintings included here are a cross section of my various styles, subjects and series through the years. While I do feature many, many portraits here, I believe what I do makes me more of a subject painter whether in my landscapes, still life, found objects, dancers, abstracts or a whole variety of nature paintings.
I work primarily from photographs capturing precise life moments and happenings. I think I'm able to portray these slice of life moments that most people will find a familiararity and identify with. I hope to make my audience feel included and welcomed on a personal level with the group of paintings over the span of the catalogue. I hope you will too.

To lift and inspire is my primary goal with my work.
I hope you Enjoy & Peace folks.
Jack Keough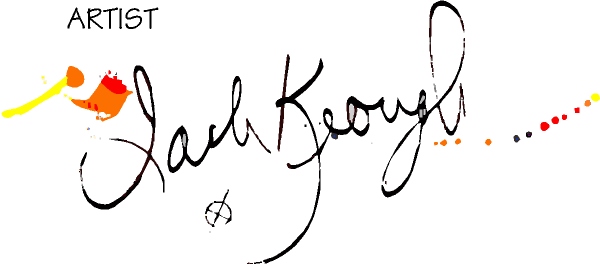 All Work On This Site is Sole © Artist Jack Keough 2017. All Rights Reserved
please contact me at my personal email of jack@artistJackKeough.com
If you are not satisfied with the service you are receiving,